If you were to turn on an old transistor radio and tune it to a country station, you might hear legends like Merle Haggard, Hank Williams, and Johnny Cash crooning from the speakers…but newcomer Paul Bogart could just as easily fit alongside that vintage lineup. Though his songs are fresh and he himself is young, he is an old soul with a knack for capturing time-honored traditions and summing up classic sentiments in catchy, three-minute songs. Exuding sincerity and a rare, down-to-earth charm, Paul Bogart is, simply put, the epitome of traditional country music.
Possessing elements of a quippy, good-natured Brad Paisley song along with the boots-and-spurs appeal of a George Strait tune, Bogart's music additionally radiates authenticity, a core component of country music.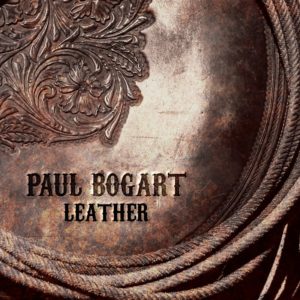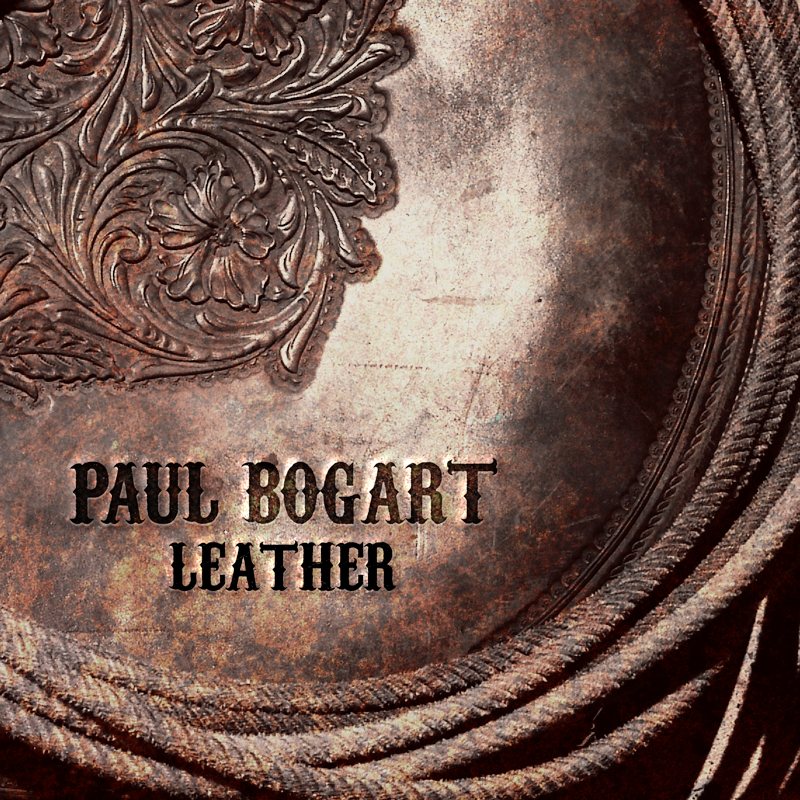 Bogart's upcoming release, Leather, launches September 1, 2017 and is the perfect paradigm of that Old West lifestyle that Bogart himself lives and breathes. Produced by Sony Nashville recording artist Trent Willmon (co-writer on Little Big Town's "Rain on a Tin Roof," and Montgomery Gentry's "Back When I Knew It All"), Leather is a monument to Bogart's upbringing and signature Western lifestyle. "This album is about hard work, hustle, and loving the woman God gave you," he says candidly. "It's about keeping your head down when you win and crawling back in the saddle when you hit the ground." Sentiments Bogart knows firsthand, having grown up in Northeast Oklahoma to a family of truckers, team ropers and musicians; the title track, "Leather," hearkens back to those Heartland roots and homegrown work ethic.
"I think about my grandparents and how hard they worked to make it," muses Bogart. "It's given me inspiration and motivation to work hard and never give up on my dreams." Indeed, "Leather" taps into the belief that there's beauty that comes from weathering storms together and seeing hard times through; it's an anthem for anyone who's ever pressed on, persevered, or prayed for something better.
It's that same determined spirit and old-fashioned work ethic that have connected with audiences the world over. After nearly a decade of playing, writing, and touring, Bogart has begun pulling in big numbers in every arena, literally. Whether it's the main stage at the AQHA World Championships with thousands in attendance or the social media scene with almost 4 million fans reached through his YouTube tribute, "Cowboy Ride," Bogart's songs have connected with America's Heartland in a real, tangible way that modern country has perhaps missed. "He is the authentic voice of an audience of westerners who've been overlooked by contemporary music," says Trent Willmon of Bogart's ability to reconnect country music to its roots, "and there's no better person to bring it back."
Bogart has a particular panache for making dusty boots and trail rides seem downright romantic, and that's just what he's done on his latest effort, Leather. The first single, "Better With My Baby," is an infectious, two-stepping number that hooks the listener right out of the gate. Co-written with Dan Wilson and Cassidy Lynn, "Better With My Baby," is destined to be a staple in any country listener's library.
The album's second track, "Pretty Please," was co-written by songwriting legends Jim Beavers, Bob DiPiero, and Easton Corbin. Bogart was thankful to get a shot at recording it, after momentarily worrying that Easton might keep it for his own project, stating, "I was thrilled that Easton didn't cut it…I've loved the song since the first time I heard it!"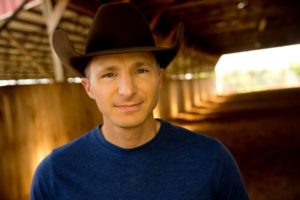 Track number three could be answered with a riddle: what happens when you get a bunch of cowboys together in the same room, talking about other cowboys? They write a song about cowboys. That's how the title, "When the Cowboys are Gone" was born, according to Bogart: "I was writing with Shane Minor and Trent Willmon and we were reminiscing about different heroes of ours who have passed on; someone made the comment that they wouldn't want to be around if there weren't any more cowboys. We all looked at each other and said, 'Now, that's the song we need to write.'"
The album's aptly-named, "George Jonesin'" came about during a fortuitous songwriting session in which one writer arrived donning a George Jones T-shirt…and the rest is history. A groovy, blues-flavored number that's easy to love, Bogart once again credits the help of Dan Wilson and Cassidy Lynn. "We've written at least twenty songs together," explains Bogart of the trio's unique synergy. "I'm thrilled that I get to make music with them regularly."
"All That Cowboy Jazz," is an infectious western swing song that will have listeners on their feet, boot-scootin' across the floor in seconds. Co-written with a Hall of Fame radio DJ (Bill Whyte) and a world class multi-instrumentalist (Zach Runquist), Bogart lists the let-loose, line-dance-potential number as a personal favorite from the album.
If "All That Cowboy Jazz" fits perfectly inside Bogart's wheelhouse, he might tell you the next song, "Way Past Beautiful," was a departure from his traditional repertoire. "It's a little 'left field' for me, but I feel like this song is exactly what any girl wants to hear from her man!" says Bogart of the poignant ballad. Written by Phil O'Donnell, Jenee Fleenor, and Buddy Owens, "Way Past Beautiful" is sure to be a treasured track by fans and industry folk alike.
"The song 'Grow' was written shortly after my wife and I found out she was pregnant," explains Bogart of the sweetly-strummed seventh song on the album. "We were so excited to watch the progression of our baby growing; then the song turned into a metaphor for so many things—faith, relationships, family…the song is really about life." Fans can find an even sweeter depiction of the song on YouTube, complete with elementary school pictures and personal scrapbook photos of Bogart and his young family.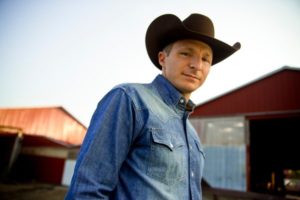 The family theme continues with "This World Is Not My Home," a modern hymn makeover that could just as easily fit alongside a star-studded rodeo playlist as a church picnic and creekside baptism. Of the history behind the song, Bogart says, "I grew up in a very musical family. Family gatherings would inevitably turn into jam sessions." So, when it came time to add a gospel pick to the album, there was no question as to whether he should include the old family favorite. "My Grandad used to play the hymn, 'This World Is Not My Home,' on the piano all the time," smiles Bogart. "It was one of his favorite songs."
Recently, after years of waiting and praying, Bogart and his wife welcomed their first son, Jett, in a blaze of glory. Though the road to becoming parents had been long, Jett's birth was anything but; just hours after Bogart arrived home from a tour, Jett made his official entrance into the world. "It gave me a whole new perspective on life," Bogart says of becoming a father. "Especially the concept of unconditional love…I realized it doesn't matter if he spills coffee all over my laptop, or is snuggled asleep peacefully in my arms – my love for him will never change." The first time that Bogart was able to sum up that sentiment into song, he snuck downstairs to record a rough version of what is now lovingly referred to as "Buckaroo Lullaby." The result—a lilting, sing-song verse about a boy and his horse—is easily an album standout.
Though Paul Bogart is already well-known in the Western World for hit songs and world championship titles, his song, "The Cowboy Way," is famous in its own rights. Recorded when Bogart was just 19, "The Cowboy Way" has gone on to become one of his most popular tunes, reaching over 1 million people on YouTube. "It was one of the first songs I've ever recorded," recalls Bogart. "And it's still one of my favorites."