If you were to look up the phrase "three chords and the truth" in the dictionary, you might see pictures of country legends like Merle Haggard, Hank Williams, and Johnny Cash…but more recently, you might also see Paul Bogart. Though his songs are fresh and he himself is young, he is an old soul with a knack for capturing time-honored traditions and summing up classic sentiments in catchy, three-minute songs. Exuding sincerity and a rare, down-to-earth charm, Paul Bogart is, simply put, the epitome of traditional country music.
"All of my music just fits under a cowboy hat," Paul says with an honest laugh, explaining the straightforward appeal of his sound. "I want people to shoot straight with me – to just be real – and that's what my music is: honest, sincere songs that people can relate to."
Possessing elements of a quippy, good-natured Brad Paisley song along with the boots-and-spurs appeal of a George Strait tune, Bogart's music additionally radiates authenticity, a core component of county music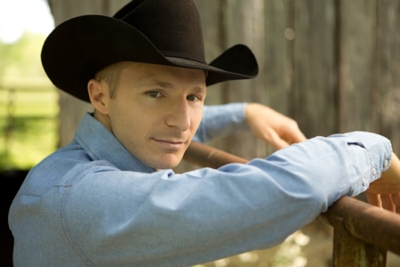 "From the time I was just a kid roping calves, my dad taught me that if you're good, people will see that – there's never any need to brag." That attitude still permeates everything Bogart does today, whether it's touring the country playing upwards of 90 dates a year or writing with some of Nashville's biggest names in country music. With a heart of a cowboy and the spirit of a gentleman, Bogart also possesses an unrivaled work ethic that displays itself with passion and integrity.
"I started competing in the American Quarter Horse Association at age 12, and never stopped. That organization, along with rodeo scholarships, singlehandedly paid my way through college," he says with sincere gratitude. With several World Championship titles under his belt by his early twenties, he was also becoming increasingly passionate about music.
"One night, I had a gig booked in Tulsa, but I was also supposed to compete in the AQHA World Championship show in Oklahoma City just a couple hours later," he explains. "I did not want to give up either opportunity, so I ran offstage after the concert, flew in a buddy's helicopter to the arena and roped in the World Show twenty minutes later," he says with a smile.
His can-do attitude and naturally positive disposition have served him well in every arena of life, but his story in the music industry actually begins with a fairy tale-esque incident that embodies the stuff Nashville dreams are made of.
Born and raised in Oologah, Oklahoma, Bogart had played shows everywhere around the area by the time he was in college. However, he had yet to play a hometown show, so during his junior year at Rogers State University, he contacted a local school to see if they needed anyone to play for a fundraiser. The event planner accepted, and soon, homemade makeshift flyers were posted everywhere around town announcing the show. A few days later, Bogart received a phone call at his parent's house that threw him for a loop.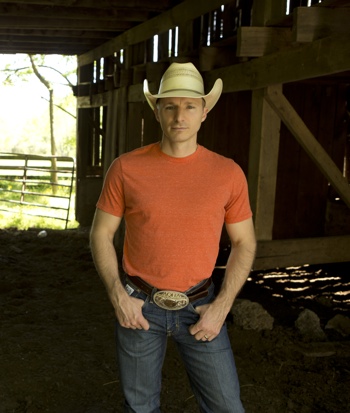 "I picked up the phone and this guy on the other end says, 'Hi, my name is Floyd and I work for Garth Brooks. Garth saw your flyers and wants to meet you.' Well, I thought it was a joke, so I made up some excuse about having to check my schedule!" he recounts incredulously. "A week later the guy called back and asked again if I had time to meet with Garth, and this time I said, 'Sir, are you serious?' He verified everything, and sure enough, Garth had somehow gotten a hold of my college demo album and wanted to talk music."
The relationship that ensued from that initial meeting turned into a huge source of encouragement for Bogart, with Brooks urging Bogart to make the quintessential move to Nashville to see if it was a good fit. "I remember Garth telling me, 'You're a successful team roper because you're in Oklahoma; if you want to be a successful musician, you need to move to Nashville.'" 
Bogart did end up taking the leap and moving to Music City the summer after his graduation from Rogers State, and with determination and integrity, he chose to work hard and start from scratch rather than exploit his connection with one of country's living legends. After taking an initial job as his landlord's fix-it man, Paul got right to work writing and playing with anyone and everyone he could. He soon found himself writing with the likes of Billy Montana (Jo Dee Messina, "Bring On the Rain"), Tom Douglas (Lady Antebellum, "I Run to You"), and Jamie O'Hara (The Judds, "Grandpa (Tell Me 'Bout the Good Ol' Days)"). Bogart states, "I just appreciate the opportunity to simply be in the same room with these writers, playing and learning from them."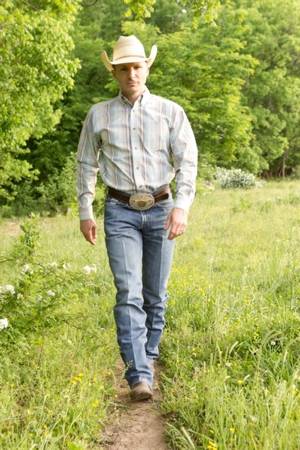 Just as he was settling into his life as a songwriter and Nashville resident, his world was turned upside down. In the now-infamous Nashville flood of 2010, Bogart's entire home was all but washed away. "My wife and I got out of the house with the clothes on our backs—everything else in our little world was ruined." With no insurance and a looming mortgage payment, Bogart quickly envisioned two options—he could learn how to hang drywall and install cabinets, or he could do what he did best: play music. "I began calling everyone I'd ever played for, hat in hand, and said, 'I don't know if your organization needs any entertainment, but I sure could use the work. And from that basic attempt to simply get by, an international touring frenzy was born. "Suddenly I was running the wheels off my truck and playing 90 shows a year," he says with a huge smile. "It was nothing short of a miracle.
With a touring schedule kicked into high gear and a music video nearing 900,000 views on YouTube ("The Cowboy Way"), Bogart decided it was finally time to record a full-length album. With help from some of Nashville's most successful personalities (Brett Beavers, Luke Wooten), Bogart sat down to co-produce a combination of ten original and hand-picked songs with the legendary Jim Beavers (Luke Bryan, Tim McGraw)—resulting in the aptly-titled project, Oklahoma Wind. "How do I say I'm really proud of this album without it sounding too boastful?" Bogart asks, laughing. And though he has every right to boast in such an accomplished effort, he refuses to take any credit for himself. "From the music to the flood to my wife saying yes when I asked her to marry me—it's all by the grace of God."
Bogart's music, including the new tracks found on Oklahoma Wind, is quickly becoming a staple on the songwriter's circuit, and it's easy to see why. His songs are infectiously unforgettable and his fine-tuned performances never fail to garner an invitation back. The sincerity and truth that resonates from Bogart's music is disarming, yet confident; his sound is affable, but sincere – much like the singer/songwriter himself. And after just one listen, you realize there really is a cowboy hat on top of it all – Bogart included.