FOR YOUR GRAMMY CONSIDERATION…

Paul Bogart's traditional country style comes as naturally as his faith, which makes him an easy fit in several GRAMMY® categories, from Country to Gospel to American Roots, and back again.
Country Album
Leather
Country Song
"When The Cowboys Are Gone"
Gospel Performance
"This World Is Not My Home"
American Roots
"All That Cowboy Jazz"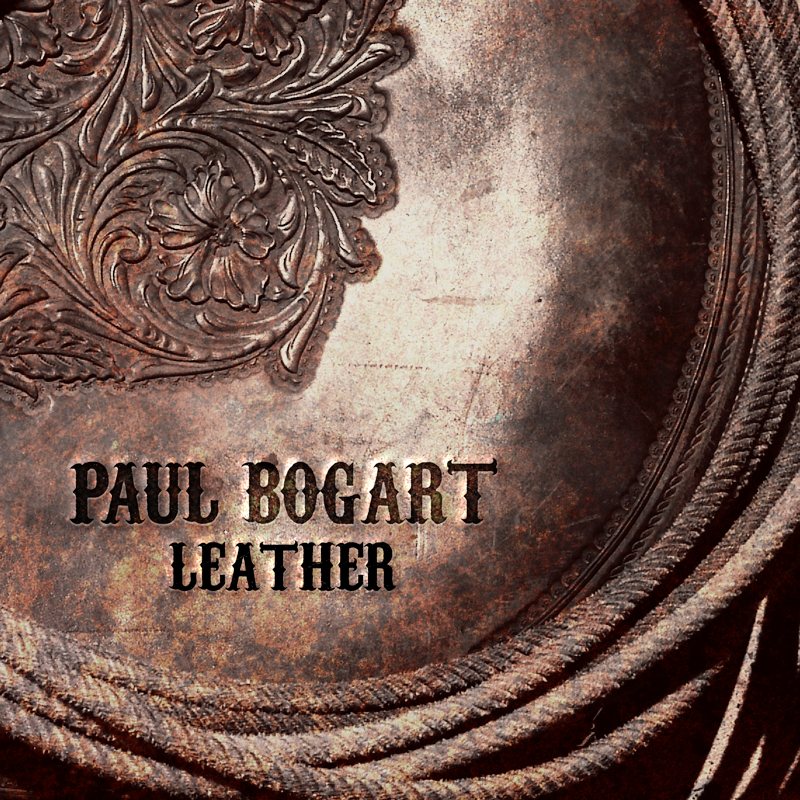 A longing ode to the country standards and lifestyle of yesteryear.
Paul's Grandpa's favorite hymn, reimagined for today's audience in both Country and Gospel circles.
An infectious Americana swing song that will have listeners on their feet, boot-scootin' across the floor in seconds.
"LEATHER" – LISTEN, LYRICS & MORE!
The Brand New Album
LEATHER
Coming September 8!
My last album, Oklahoma Wind, came out 4 years ago so I'm excited to announce I have new music recorded and ready to be released. The new album is called Leather and if you liked Oklahoma Wind I think you're really going to love Leather.
The creative process of taking the songs I have written into the studio and hearing the band breathe life into those songs is truly inspiring and it's is by far my favorite part of the songwriting process. From the song selection to the quality of the production, I honestly believe this album is the best music I've ever released.
A lot has happened in the last four years. My life has taken new turns and it has influenced my music and songwriting in a positive way and this album is evidence of that. I want you to know that I am thankful for you. Over the last 8 years you all have showed up to my concerts, you have purchased my music and some of you have even hired me for your own events. So, it's because of you that I have been fortunate to make my living making music. From my family to you – thank you.
Album Credits:
Studio Band:
Bass – Rob Byus; Michael Rinne on All That Cowboy Jazz
Drums – Evan Hutchings
Lead Guitar – Justin Ostrander; Carl Miner on George Jonesin'
Steel – Scotty Sanders
Acoustic Guitar – Carl Miner; Paul Bogart on This World Is Not My Home; Nick Palmer on Buckaroo Lullaby
Fiddle – Jenee Fleenor on Way Past Beautiful & Buckaroo Lullaby; Larry Franklin on Better With My Baby, All That Cowboy Jazz, When The Cowboys Are Gone & This World Is Not My Home
Keys – David Dorn
Background Vocals – Russell Terrell; Cassidy Lynn on Leather & Grow; Jenee Fleenor on Buckaroo Lullaby
Producer – Trent Willmon
Engineer: Jack Clarke
Assistant Engineer: Rachael Moore
Mastering: Andrew Mendelson, Georgetown Mastering
Recorded At: Loud Studio & Sound Emporium, Nashville, TN
Executive Producer: Dale Libby
Art Direction & Cover Photography: Deb Haus
Roping Photographer: KC Montgomery
Photographer: Flick Wiltshire
Package Design: Shawna Carter
Website / Online Marketing: Pepper Meiler
A&R Administration: Janice Jackson
Written by: Cassidy Lynn, Paul Bogart, Daniel Stephen Wilson
________
That old hand-me-down Ford is still running
And that guitar in the corner is still strumming
Man I love to drive that truck and pick a tune but I'll tell you what
It's better with my baby
That old wrap around porch is still creaking
And that lazy Sunday swing is still swinging
Man I love to watch that sun sinking down when the day is done
But it's better with my baby
Maybe I'm crazy but when she's by my side
There ain't no grass greener and there ain't no bluer sky
Yeah life it sure is sweet but somehow everything
Is better with my baby
When she slips into one of my old t-shirts
She looks so dang good it makes me hurt
I love laying down at night 'cause turning out the lights
Is better with my baby
Maybe I'm crazy but when she's by my side
There ain't no grass greener and there ain't no bluer sky
Yeah life it sure is sweet but somehow everything
Is better with my baby
Maybe I'm crazy but when she's by my side
There ain't no grass greener and there ain't no bluer sky
Yeah life it sure is sweet but somehow everything
Is better with my baby
If you ever meet that girl, you'll see why my whole world
Is better with my baby
Written by: Cassidy Lynn, Paul Bogart, Daniel Stephen Wilson
________
You said you had enough
I watched you pack your bags
And the way that you walked out
I knew that you weren't coming back
And so I let you slam that door
And I didn't chase you down
I don't know where you're going
Can't do nothing 'bout it now
And so I'm Jonesin'
And all I know is
I need that steel guitar in the corner crying
About her leaving while I do some drinking
She stopped loving me today and I'm heartbroken
George Jonesin'
I guess I could have begged you
With that shiny diamond ring
But you were so far gone
I knew it wouldn't change a thing
I know I'll miss your touch
And the way you say my name
Girl, my life without you
It won't ever be the same
CHORUS
I've gotta cure this dog-gone, lonesome, feeling in my bones
CHORUS
Written by: Jenee Fleenor, Buddy Owens, Phil O'Donnell
________
God dipped his brush in the Colorado blue sky
Mixed it with a Malibu sunset in July
And colored your eyes
You shine like an Indian summer night star
I can't put into words how perfect you are
You're off the radar
Way past
Way past beautiful
A face that's way past beautiful
I see a masterpiece when you look at me, girl
Your touch, your lips, your kiss is out of this
World I've been living in
Every inch of you is flawless
You're way past beautiful
You got gorgeous that goes down deeper than skin deep
Runs through your soul and every golden heartbeat
You sweep me off my feet
Your skin, your smile, your California style
Girl, even your wild side
CHORUS
Yeah, your touch, your lips, your kiss is out of this
Wold I've been living in
Every inch of you is flawless
Girl you're
Way past beautiful
Written by: Jim Beavers, Bob DiPiero, Easton Corbin
________
Girl, you're so dog-gone pretty
It'd be a dog-gone pity
If I said goodnight to you right now
That lovers moon is shinin'
Those stars are all alignin'
If I have to beg, well, I ain't too proud
Pretty please, you look so fine
Put your pretty little lips on mine
I need to kiss you baby like crazy
Pretty please, you got my heart
And a whole lotta other parts
All yearnin', burnin' for you, I want you… bad
Let's keep this porch swing swingin'
While that ole bullfrog's singin'
His little love song for you and me
This want-to's getting stronger
Girl, I can't wait much longer
So slide on over, give me what I need
CHORUS
Hey girl, do you ever get tired
Of being so hot, lighting my fire
And seeing this boy down on his knees
Saying pretty please
Written by: Cassidy Lynn, Paul Bogart, Daniel Stephen Wilson
________
Wood stove burnin, porch light's on
World's still turning 'bout to hide the sun
It's going down on another long day
Always praying for another good year
They've spent 37 here
And weathered every storm that's come their way
Like her saddle and his boots
They were made to last
He's her John Wayne and she's
The whiskey in his glass
He's the kind of cowboy that doesn't ride away
'Cause they know together
They're tough as leather
They homemade dinners and raised two kids
Who've got their mama's fight and his
Gentle eyes, strong in their own way
And when life got hard no one ever knew it
Side by side they always got through it
But it's written in the lines on their face
CHORUS
She's the kind of woman that makes him want to stay
CHORUS
Written by: Bill Whyte, Paul Bogart
________
GROW
Plant a seed in the ground
And spring comes around
And water falls down
Sun drips from the sky
The tree reaches high
For that sunlight
And grows
A child born in your arms
A blanket so warm
Protected from harm
Time swiftly flies by
From crawl to knee-high
Before your eyes
They grow
Even a sinner who's in need of grace
Can fall to his knees and then watch his faith
Grow
Love, that's strong and untamed
Like a wild fire flame
That can't be contained
Pure, the genuine kind
Like yours and mine
It gets better with time
And grows
Even a sinner who's in need of grace
Can fall to his knees and then watch his faith
Grow
Written by: Bill Whyte, Paul Bogart
________
Go gather old Buckshot and pour him some grain
And curry the burrs from his hide
Throw on your best saddle, tighten him up
And crawl in the middle and ride
Down through the canyon where the river runs clear
And the coyotes howl like the wind
Ol Buckshot's sure footed, he's been there before
And he'll bring you back home again
Dream innocent dreams as long as you can
Go on and close your little blue eyes
And tomorrow night we'll sing it again
This buckaroo lullaby
This buckaroo lullaby
Keep your eyes pealed as you go down the trail
For bandits and ornery outlaws
Take that Red Rider and keep it real close
And always be quick on the draw
Dream innocent dreams as long as you can
Go on and close your little blue eyes
And tomorrow night we'll sing it again
This buckaroo lullaby
This buckaroo lullaby
You'll out-grow PJ's
This bed will get too small
And like Buckshot away you'll both ride
But when you have your own you'll still have our song
To sing to him every night
Dream innocent dreams as long as you can
Go on and close your little blue eyes
And tomorrow night we'll sing it again
This buckaroo lullaby
Buckaroo lullaby
Written by: Trent Willmon, Paul Bogart, Shane Minor
________
There's a thousand stories 'neath that old weathered hat
He's got more lines and creases than a Texas road map
He stares through the smoke of a hand rolled cigarette
And thinks about the good old days
When it was cattle, not concrete that covers these hills
When your word was your contract and you shook on the deal
When a man got ahead with hard work and iron will
He can't believe how much has changed
He never had nothing he didn't sweat or bleed for
When life gave him lightning he rode out the storm
Tough as nails and headstrong
Right was right, wrong was wrong
Hit the dirt, brush it off, get back on
God bless 'em and God help us all when the cowboys are gone
When the movers and shakers and bankers are done
Will there be any room left for the free to still run
The kind who ain't scared to stick to their guns
It's getting hard to find someone like him
Who never had nothing he didn't sweat or bleed for
When life gave him lightning he rode out the storm
Tough as nails and headstrong
Right was right, wrong was wrong
Hit the dirt, brush it off, get back on
God bless 'em and God help us all when the cowboys are gone
My knees hit the floor before I go to bed
To thank the good Lord there's a few of us left
Who never had nothing we didn't sweat or bleed for
When life gives us lightning we ride out the storm
Tough as nails and headstrong
Right is right, wrong is wrong
Here's to those who keep riding on
God Bless 'em and God help us all when the cowboys are gone
When the cowboys are gone
Written by: Zach Runquist, Paul Bogart, Bill Whyte
________
I love rodeos by cracker
That big ole bull they call Bushwhacker
Puffed out cheek full of chewin' tobaccer
And all that cowboy jazz
Riding horses at full throttle
Louis La'More western novels
Cowgirl lips on long neck bottles
And all that cowboy jazz
Yip yip yip yippi-i-ay, Yip yip yip yippi-i-o
Dance halls, bars and honky tonk lights
Cutting a rug on a Friday night
And throwing down later in a parking lot fight
And all that cowboy jazz
CHORUS
Wide open range baldface cattle
Front porch rail to hang your saddle
Dinner bell that rings and rattles
And all that cowboy jazz
My best girlfriend is a buckaroo
And likes cowboy stuff just like I do
We go together like a foot in a boot
And all that cowboy jazz
We'll tie the knot just like we planned
Do a little buckle rubbing at our wedding dance
Spend our nights making little ranch hands
And all that cowboy jazz
CHORUS
When it's time to ride away
and I make it to Saint Peter's gates
I sure hope that he's ok with
All that cowboy jazz
Yeah, I can't wait to hear angels play
All that cowboy jazz
Written by: Albert Edward Brumley
________
This world is not my home, I'm just a-passing through
My treasures are laid up somewhere beyond the blue
The angels beckon me from heaven's open door
And I can't feel at home in this world anymore
Oh lord, you know I have no friend like you
If heaven's not my home, then lord what will I do
The angels beckon me from heaven's open door
And I can't feel at home in this world anymore
Just up in Gloryland we'll live eternally
The saints on every hand are shouting victory
Their songs of sweetest praise
Drift back from heaven's shore
And I can't feel at home In this world anymore
Oh lord, you know I have no friend like you
If heaven's not my home, then lord what will I do
The angels beckon me from heaven's open door
And I can't feel at home in this world anymore
Now they're all expecting me and that's one thing I know
My savior pardoned me and now I'm onward go
I know he'll take me through though I am week and poor
And I can't feel at home in this world anymore
Oh lord you know I have no friend like you
If heaven's not my home, then lord what will I do
The angels beckon me from heaven's open door
And I can't feel at home in this world anymore